5 stupidly simple ways to improve your writing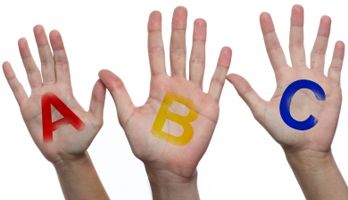 Word count: 667 words
Reading time: About 2.5 minutes
Have you ever struggled with how to improve your writing? Here are five ideas so simple you may kick yourself for not having used them before now….
When I was a senior editor at a daily newspaper, I occasionally used to edit a journalist who had terrific story ideas. Much of his work ended up on the front page of the newspaper. He won awards, too. Lots of them.  But he was a terrible writer.
He expressed his ideas in the most boring, repetitive ways. He didn't understand how to manage his own voice and, as a result, he often sounded clunky and inept. Worse, he was so defensive that he would never listen to any editor. He clung to his own notions as if he were a two-year-old protecting a cherished toy. Even the most diligent editors will eventually give up, as we did with him.
He thought he won. If only he understood how much he'd lost.
I always found it was very sad because he had the potential to be a first-rate writer, rather than just a mediocre one.
Don't let the same thing happen to you! Here are five stupidly simple ways you can improve your own writing.
Writing can be hard work. But we make it harder on ourselves by not addressing the small, stupidly simple things that can turn it into something much easier.
How do you work to improve your writing? We can all learn from each other so please share your thoughts with my readers and me by commenting below. (If you don't see the comments box, click here and then scroll to the end.)
By the way, I'm making my coaching schedule more flexible over the summer so see here if you want to learn more.
Photo courtesy FreeDigitalPhotos.net