Do you have a boss who thinks you write too s-l-o-w-l-y?
Are you a copywriter or freelancer who sometimes fails to meet deadlines?
Do you want to write a book but haven't managed to get beyond the first couple of pages?
Are you a world-class procrastinator who will use any excuse to delay writing?
Sure, you could try to talk your way out of all of these situations (charming talkers can get away with a lot!) — or you could just give up. Instead, I suggest you actually solve the problem by taking my email-based course called Extreme Writing Makeover.
Over the 52 weeks of lessons, here are some of the topics covered:
I want to share some good news with you: an article of mine has been published on a blog! Here is the link. I would never have been able to finish this piece so efficiently without your Extreme Writing Makeover.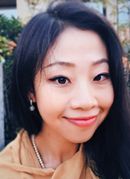 Sophie Liu
Singapore

Introducing an easy-to-take 52-week course!
What is it? Extreme Writing Makeover is a home study program, so you don't have to travel anywhere. Start any time you like and you'll simply receive a lesson — delivered in chronological order — once a week via email.
What's your commitment? You'll be able to read the lesson in four minutes or less. Warning: There will be homework! But it's just for your own eyes — you don't need to submit it and it won't be marked. Homework can be done in less than an hour (sometimes significantly less time -– this is all about working quickly!) The purpose is to help you really understand the lesson.
What does your Publication Coach promise you? As the former features editor at a metropolitan daily, I have lots of experience coaching writers. What's more, I suffered from my own terrible case of writer's block and I understand the pain you are feeling. I'm also the author of the popular 8½ Steps to Writing Faster, Better, and I have my own successful writing and communications consulting business. I can help you.
What are the add-ons? You aren't required to buy my book to take the course, but you'll get a 25% discount on the premium version of the course if you have or buy the premium book. Think you might need some extra support? Then be sure to get the premium version of the course, which gives you unlimited email access to me so you can ask questions anytime. As a premium student you'll also get access to a monthly phone-based group coaching session.
What kind of results can you expect? People who work with me tell me they can double or triple their writing speed. Some do even better than that! Suddenly, you'll have a system for writing that puts you in control — instead of having it control you.
The course is divided into three main segments:
Preparation – 18 weeks
Writing – 16 weeks
Editing – 18 weeks
You'll notice I devote more time to preparation and editing than I do to writing. This reflects my core belief that many people spend too much of their lives staring at blank computer screens. I'll help you banish that bad habit!
Frequently Asked Questions
What type of writing is this course designed help?
This is a principles-based course that will work for all types of writing. That said, I'm not a fiction writer so I won't go into any details about plot, dialogue and characterization. For that type of advice, you'll need to find a fiction expert. However, many fiction writers find my newsletter surprisingly useful. Just as classical musicians can learn from jazz players (and vice versa) so, too, fiction writers can frequently learn useful techniques from non-fiction writers.
I'm not sure I have the time for this! How much of my time will it take?
Every writer is different so I can't predict exactly how long the course will take you. I can tell you three things, however: (1) I structure the homework so you can fulfill much of it by doing your existing, work-related writing. (2) If you need to SAVE time, learn how to write faster! This course will teach you how to do that. (3) If you are motivated to improve your writing, you won't find the work a burden.
If I take this course, what should I expect to achieve from it?
My number 1 goal is to teach people to write easily — without pain, procrastination and writer's block. You should expect to become more productive and efficient. You should also learn how to improve your writing with careful self-editing.
I own your book and understand I can get a discount on the course. How do I apply for that?
Owners of the premium version of my book (that's people who have a hard copy of it) are currently entitled to a $59 discount on the premium version of the course. Note that this discount is a time-limited offer — I will alert you via my "Power Writing" newsletter before it expires.
If you have the book and want the discount, please email me. I'll double-check your name in my records and then email you the special code you can apply in the shopping cart to get your $59 off. I'm afraid I cannot offer the discount to people who own the basic version of the book (the e-book) or to those who want only the basic version of the course.
I'm afraid I won't be able to attend your monthly group coaching sessions. This is disappointing!
When I picked the date (the first Tuesday of every month at 3 pm Eastern), I was aware that it would be impossible to accommodate everybody. For this reason I will be taping the calls and making them available to you so you can listen to them anytime you like. You are also welcome to email your questions to me, anytime, and I will answer them during the call and/or by email directly back to you.
My employer has offered to pay for the course. Can I get a receipt?
Good idea to ask your employer for support! Many are enthusiastic about helping their employees beat writer's block. Yes, my shopping cart automatically generates a receipt as soon as you purchase. If you don't receive it right away, please double-check your spam or junk mailbox. If you cannot find it anywhere, please email me. No receipts are mailed out with the book.
When can I start the course?
The course is set up so you can start ANYTIME! You'll receive your first lesson immediately, upon signing up, and then subsequent lessons on the same day of the week for the next year.
I don't have the time to start the course now, but I'd like to buy it and start it later.
I'm afraid this isn't possible. The software is set up to begin the cycle of lessons as soon as you pay and there's no way to override that. If you're worried about the price rising, please understand that I'll give you lots of advance notice about any price increase via my "Power Writing" newsletter. If you're worried about not having time for the homework, I suggest you wait until your schedule is less busy.
Do you offer any discounts to groups?
Yes, I encourage PR and corporate communications departments to consider this as an affordable way to train staff. I provide a 10% discount to groups of 10 or more. I'm also willing to change the one-on-one sessions to group ones (and tailor them to your specific needs) if that better suits your office. Writing groups are also welcome to consider this option.
P.S. Still have questions about Extreme Writing Makeover?
Thanks for a year of encouragement and excellent advice in writing. Truly enjoyable course and well executed.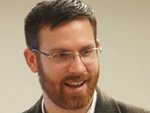 Joshua Tarbutton, PhD
Charlotte, North Carolina
I can't begin to thank you enough for your constant guidance; I look forward to your missives every week.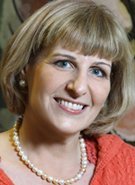 Judith F. Minkove
Editor & senior writer
Johns Hopkins Medicine,
Baltimore, Maryland
NOTE:  If you already own a premium version of 8½ Steps to Writing Faster, Better, be sure to email Daphne for the special code you need to get a $59 discount on the course (available on the premium version only). Email: daphne @ publicationcoach dot com
And regardless of which version you buy, you get:
Daphne's 100% turnaround money-back guarantee
If, after making your purchase, you feel the course isn't going to work for you, simply email Daphne within the first six weeks and you'll get your money back, no questions asked. If you don't like the book, return it, and this guarantee is valid for one full year from your date of purchase.
| | | |
| --- | --- | --- |
| Extreme Writing Makeover | Regular version | Premium version |
| Extreme Writing Makeover: A 750- to 1,000-word lesson, once a week for a year. Includes (self-directed) homework! Start anytime. | | |
| Email support: Email Daphne anytime and she'll move mountains to get back to you within 24 hours! | | |
| Copy of 8½ Steps to Writing Faster, Better: You'll receive a copy of the premium version of my top-selling book, complete with audio goodies. (*If you already own the book, email me and I'll send you a special code that will give you a $59 discount on the premium course.) | | |
| Group coaching sessions: On the first Tuesday of every month, Daphne hosts a group coaching call. Ask her your questions, live. Interact with other writers. Learn more about what you're doing right/wrong. Can't attend? It's recorded and you can email Daphne your questions in advance. | | |
| If you live in Canada, you can pay in Canadian dollars. Please email me and I'll arrange this for you. | $359 $239 U.S. | $399 $259 U.S |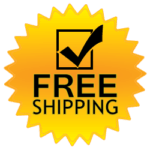 Free shipping! INTRODUCTORY OFFER (valid for this page only)
P.S. Still have questions about Extreme Writing Makeover? Please
email Daphne
anytime
Great investment
Your course has been a great investment. I like the brief weekly lessons. And, even the lessons that address tools I've used for years, such as mindmapping, offer a new idea or two.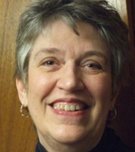 Ruth Wahtera
Hudson Valley, New York
Really making a difference
I want to thank you for introducing me to mindmapping. I am hooked. I am in the middle of a two-month consulting project and got to present my work-to-date to company leadership yesterday.  My mind maps were a home run and I looked like a genius! This course is fantastic and you really are making a difference for me!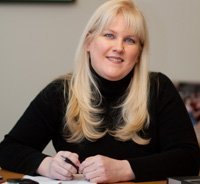 Debbie Frederick
Gainesville, Florida
Refreshed and hopeful
When I registered to take your writing makeover. I had left my full-time job to explore other options. I love your approach to writing and it's making a fantastic positive difference in my life! I'm feeling refreshed and hopeful about all of my projects and life in general.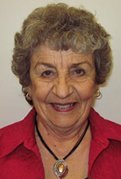 Dorlene Russell
Campbell, California
Better, faster writer
I can't tell you how much your writing course has helped me be a better, faster writer. You've got a gem of a course. Lessons are easily digested and practical. Now, if only my son would follow the writing advice I've tried to pass on to him!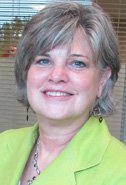 Jan Caster
Syracuse, New York