Do you have a boss who thinks you write too s-l-o-w-l-y?
Are you a copywriter or freelancer who sometimes fails to meet deadlines?
Do you want to write a book but haven't managed to get beyond the first couple of pages?
Are you a world-class procrastinator who will use any excuse to delay writing?
Sure, you could try to talk your way out of all of these situations (charming talkers can get away with a lot!) — or you could just give up. Instead, I suggest you actually solve the problem by taking my email-based course called Extreme Writing Makeover.
Over the 52 weeks of lessons, here are some of the topics covered:
I want to share some good news with you: an article of mine has been published on a blog! Here is the link. I would never have been able to finish this piece so efficiently without your Extreme Writing Makeover.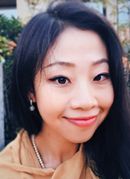 Sophie Liu
Singapore

Introducing an easy-to-take 52-week course!
What is it? Extreme Writing Makeover is a home study program, so you don't have to travel anywhere. Start any time you like and you'll have immediate access to a series of 52 writing lessons. Tackle them one per week and you'll have enough to keep you busy for a year! (But you're welcome to pursue the course faster, if you like.)
What's your commitment? You'll be able to read the lesson in four minutes or less. Warning: There will be homework! But it's just for your own eyes — you don't need to submit it and it won't be marked. Homework can be done in less than an hour (sometimes significantly less time -– this is all about working quickly!) The purpose is to help you really understand the lesson.
What does your Publication Coach promise you? As the former features editor at a metropolitan daily, I have lots of experience coaching writers. What's more, I suffered from my own terrible case of writer's block and I understand the pain you are feeling. I'm also the author of two books: 8½ Steps to Writing Faster, Better, and Your Happy First Draft, and I have my own successful writing and communications consulting business. I can help you.
What kind of results can you expect? People who work with me tell me they can double or triple their writing speed. Some do even better than that! Suddenly, you'll have a system for writing that puts you in control — instead of having it control you.
The course is divided into three main segments:
Preparation – 18 weeks
Writing – 16 weeks
Editing – 18 weeks
You'll notice I devote more time to preparation and editing than I do to writing. This reflects my core belief that many people spend too much of their lives staring at blank computer screens. I'll help you banish that bad habit!
Frequently Asked Questions
Thanks for a year of encouragement and excellent advice in writing. Truly enjoyable course and well executed.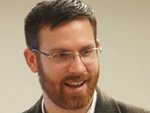 Joshua Tarbutton, PhD
Charlotte, North Carolina
I can't begin to thank you enough for your constant guidance; I look forward to your missives every week.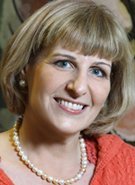 Judith F. Minkove
Editor & senior writer
Johns Hopkins Medicine,
Baltimore, Maryland
Daphne's 100% turnaround money-back guarantee
If, after making your purchase, you feel the course isn't going to work for you, simply email Daphne within the first six weeks and you'll get your money back, no questions asked. If you don't like the book, return it, and this guarantee is valid for one full year from your date of purchase.
Experience an Extreme Writing Makeover
Canadians will be charged in CDN dollars if their ISP is in Canada
Great investment
Your course has been a great investment. I like the brief weekly lessons. And, even the lessons that address tools I've used for years, such as mindmapping, offer a new idea or two.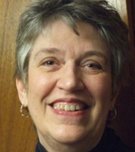 Ruth Wahtera
Hudson Valley, New York
Really making a difference
I want to thank you for introducing me to mindmapping. I am hooked. I am in the middle of a two-month consulting project and got to present my work-to-date to company leadership yesterday.  My mind maps were a home run and I looked like a genius! This course is fantastic and you really are making a difference for me!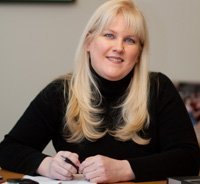 Debbie Frederick
Gainesville, Florida
Refreshed and hopeful
When I registered to take your writing makeover. I had left my full-time job to explore other options. I love your approach to writing and it's making a fantastic positive difference in my life! I'm feeling refreshed and hopeful about all of my projects and life in general.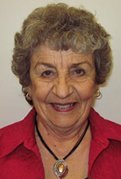 Dorlene Russell
Campbell, California
Better, faster writer
I can't tell you how much your writing course has helped me be a better, faster writer. You've got a gem of a course. Lessons are easily digested and practical. Now, if only my son would follow the writing advice I've tried to pass on to him!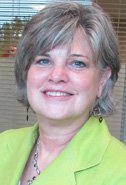 Jan Caster
Syracuse, New York