Author, presenter, consultant, enthusiastic coach
Daphne Gray-Grant teaches business owners, academics, corporate communicators, book writers and others how to banish writer's block so they can write with happiness and ease. (25 words)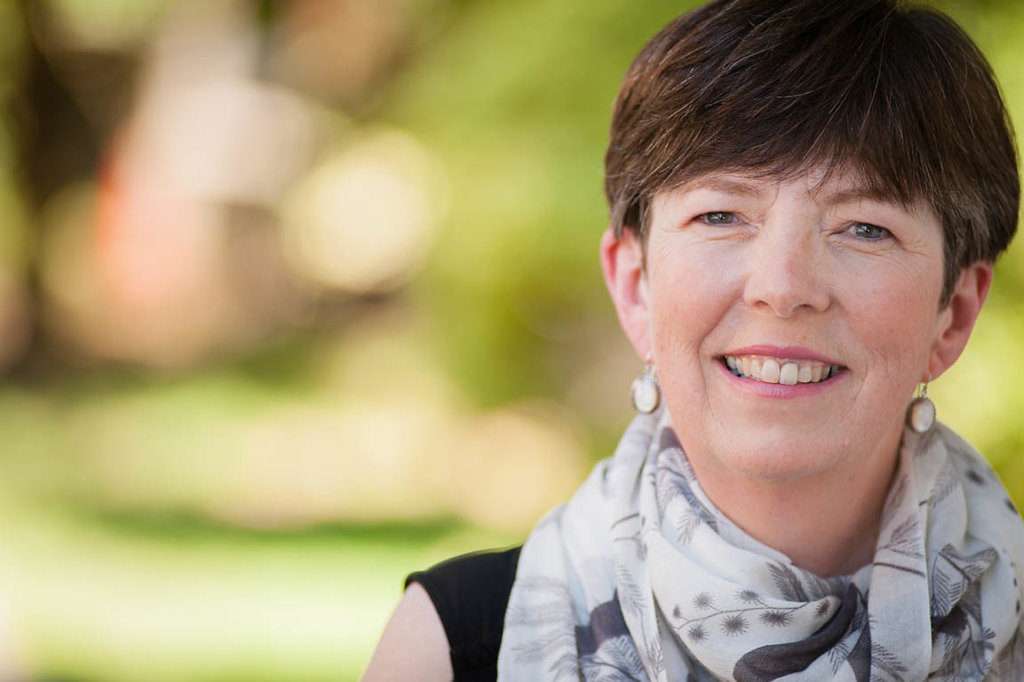 Daphne Gray-Grant grew up in the newspaper business: her parents owned a struggling weekly where she worked from the age of 16, even while completing an honours degree in political science at the University of B.C. Eventually, she left the family business to become a senior editor at a major metropolitan daily — The Vancouver Sun — where she worked for 10 years.
After the birth of her triplet children in 1994, she became a communications consultant, and writing and editing coach. She is author of 8 1/2 Steps to Writing Faster, Better and Your Happy First Draft. She has been blogging since 2006 and hosting a YouTube channel since 2017. She strongly believes that main reason many people can't write — and can't write quickly — is because the school system hasn't given them the simple tools to do it. Her popular and free weekly newsletter, Power Writing, goes to thousands of readers around the world every Tuesday morning. To subscribe, go here.  (160 words)
Books
Blogging
 Online course
Accountability program
Coaching
When I started freelancing, it used to take me days to write client articles until I came across Daphne's work. What used to take me days now only takes me hours and I LOVE doing it.
— Paul Agbley, London, England
I no longer feel panic or tension every time I sit at my desk to write. Now, I most often feel eager to get my ideas onto paper.
— Cathy Ringham, Postdoctoral Scholar, Calgary, Alberta
Daphne's book 81⁄2 Steps gave me the jump- start to turn out a 120,000-word memoir. I credit her for giving me the courage to begin climbing this steep learning curve towards become an effective writer.
— Gerri Almand, Tampa Florida
Daphne's writing course has helped me be a better, faster writer. Now, if only my son would follow the writing advice I've tried to pass on to him!
— Jan Caster, Syracuse, New York
Daphne's most requested topics:
Demolishing writer's block
Why self-publishing isn't scary
How to finish a thesis or dissertation without giving up your life
Using mindmapping to jumpstart your writing
How to build a sustainable writing habit
Coursera: Learning How to Learn Course (interviewed by Barbara Oakley)
Mindmap your writing (interviewed by Productivityist Mike Vardy)
Double your writing speed (interviewed by the Savvy Scribe Janine Kelbach)
How to obliterate writer's block (interviewed by Ed Gandia)
How to write faster, better (interviewed by Pete Mockaitis)
High-income business writing podcast (interviewed by Ed Gandia)
Advanced Freelancing podcast (interviewed by Laura Briggs)
Career Joy podcast (interviewed by Alan Kearns)
Writers Voices podcast (interviewed by Monica Handley)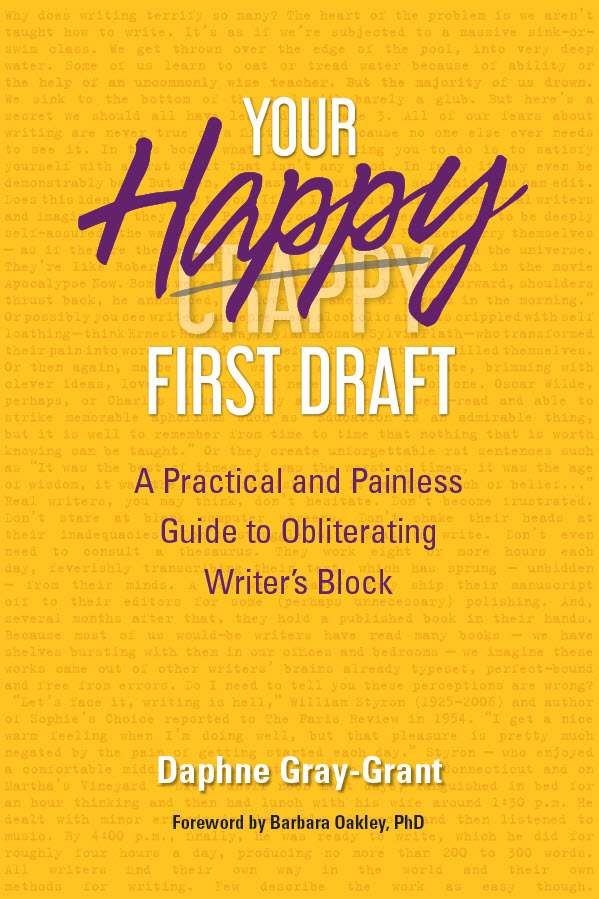 Vital stats for Your Happy First Draft:
Paperback: 216 pages
Publisher: Highbury Street Books
Language: English
ISBN: 978-0-9808877-2-3
Product Dimensions: 6 x 9 x 0.5 inches
Shipping Weight: 12.06 ounces
Publication date: September 24, 2019
To download, click to open the hi-res file, then right click to save. Photos may be used without credit.