How to write a book or a thesis
Get it done!
Have you always wondered how to write a book but been daunted by the process?
Do you figure that only other people — ones with more talent and discipline — are able to write 60,000 words (the length of a book) in a year?
Are you stuck, overwhelmed or afraid?
Don't get hauled into the black pit of despair. Instead, turn writing your book, thesis (or anything else) into something fun and friendly — by doing it with someone who's done it before.
Let me be your guide.
I'm an expert on writing productivity and I know that most writers need support and accountability in order to complete their projects. As well, I understand that a great many people mix up the writing and the self-editing process. I'm a strong believer in writing first and editing later and I will teach you the tools so that you can do this yourself, too.
My system, which hinges on writing a crappy first draft, will help you  develop the writing habit. I will also share with you my own table for recording your writing progress so it becomes both inspirational and motivational for you.

Thanks very much for keeping me on track with my writing. Being accountable to you was enormously helpful.
Edward Dodge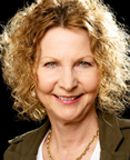 I've worked as a writer all my life, but only had the necessary focus to work on stuff I get paid for. I 
wanted
 to write my own stuff. I have a 100,000 word novel in a bottom drawer, a half-scribbled memoir and many awkward short story drafts lying around that I'm 'gunna finish one day'..... Only Daphne's Get It Done program, however, could get my butt in that chair long enough to do it. Her advice has smoothed the path time and again. When I start my next project, I'll sign up for GID before I even begin the mind map. Thank you, Daphne—  I'm no longer a 'gunna'. 
Wendy Guest, Manly, NSW, Australia
The current Get it Done! program is already operating and I'm not accepting applicants at this time.
Get it Done! 
Regular version
Premium version
Set up: Daphne meets with you one-on-one for 30 minutes by Skype or phone to set up your writing plan.
Daily accountability: You email Daphne 5x per week with the # of words you've written that day. Daphne then posts this on her website. If she doesn't hear back from you, she nags you!
Monthly group coaching sessions: You meet with other participants by phone on the first Monday of every month (date changed in the event of US or CDN holidays), at 7 pm Pacific. Can't attend? The call will be recorded and you can email Daphne your questions in advance.
               
Individual coaching sessions: Daphne meets with you for 30 minutes, by Skype or phone, once a month at a time of your choice. Ask questions. Get help. Brainstorm how to solve your writing problems. (These dates can be scheduled for after the 3 months have concluded.)
$450 U.S.*

(Regular version)

$700 U.S *

(Premium version)
* Canadian citizens are welcome to pay in Canadian dollars.
There will be no more than 20 people in the Get it done! group, maybe fewer. You can't join simply by paying the fee – you'll have to fill out an application form, convincing me you have the necessary time/commitment to succeed.
There is no buy button on this page because you have to apply to the course before you can be admitted. Please click here to go directly to the application form.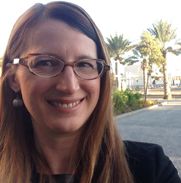 Even though I'm a professional communicator, I've always hated writing. Taking Daphne's course turned this around 180 degrees. I now look forward to writing, and I'm doing it regularly, quickly, and with little-to-no stress. Thank you, Daphne, for everything. Your course was well worth the money.
Samantha Enslen
Tipp City, OH
Frequently Asked Questions
Is the program more helpful for self-publishing writers or for those looking for a traditional publisher? The whole idea is to help you produce a manuscript. For that reason, I don't really think it matters which type of publishing plan you want to pursue. You need a manuscript for whatever publishing route you choose! That said, along the way, I can also provide plenty of advice about the ins and outs of self-publishing. I have successfully self-published my own book and I have edited four others for traditional publishers.
What about people who don't want to write a book or thesis? No problem! If you simply want to develop the writing habit, for whatever purpose, this program can help you do that.
How much time do you need to be prepared to commit? Participants in the program will be required to spend somewhere between five and 30 minutes per day writing (or rewriting) for five consecutive days each week. If you have never developed the writing habit then I'll likely ask you to start with only five to 10 minutes and build up slowly, from there. If your schedule permits, this writing should be done in the morning. (If not, we can negotiate another time.) You will also need to email me five days a week with your time and your word count. This is all you will be required to do.  Thus, your maximum time commitment = two and a half hours per week.
Can you use the course for REVISING an existing manuscript rather than writing a rough draft? Writing and revising are entirely different activities but both require discipline and support. I am happy to provide support and accountability for either.
Is it still possible to participate if you live outside of North America? Absolutely. Most of our interactions will use the Internet rather than the phone. I'm also happy to respond by email.
What if your schedule doesn't allow you to participate in the monthly group session? No problem! You will be sent a recording. You can also email me any questions you have.
Will this course work for someone writing a thesis? Absolutely. I've helped a number of other writers deal with this particular challenge.
Will three months be enough? Most people cannot write a book or a thesis in three months. But what you can do in this time, is develop the writing (or editing) habit. Once you have the habit, you'll be able to do the rest on your own.
Can I act as your editor? My specialty is dealing with the psychological challenges faced by writers.  I don't edit books myself any longer. But I am happy to give you full contact information for the best and most experienced book editors I know. I can also provide info on printers, graphic artists and others in the support team.