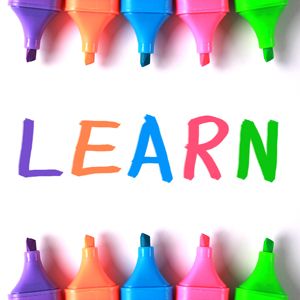 Do you need to become a better writer — fast?
Are you struggling with writing an article, a report, a resume or even a book? Sure, you can hire a professional to do the job for you. Or maybe you can persuade a friend or colleague to do the work. Or you can procrastinate, leaving your writing for the very last minute, just before it's due. (Like you did in college).
But these strategies are often ineffective or frustrating, not leading to a polished piece of prose that works for you and your readers.
Don't get stressed by writing. Instead, let me give you the information and teach you the techniques that will help you succeed. I can also answer any questions you have about the writing, editing or publishing process.
I am now accepting clients for September 2018 and beyond.
What makes me such an expert on writing?
I started working in the newspaper business when I was 15 and moved on to become a senior editor at a large metropolitan daily. While doing that stint I also edited and produced two best-selling cookbooks. From there, I became communications director of the publishing company, leaving shortly after my children were born. I started Gray-Grant Communications in 1995, doing a wide range of corporate consulting.
Here's the part that might interest you: Although I was a natural editor, I suffered from years of distress about my own writing shortcomings — even while working at a daily newspaper. Once I left, I spent three years researching how to write faster and better. I now enjoy writing just as much as I like editing and I can teach you the same strategies I use. I'm also author of the popular book 8½ Steps to Writing Faster Better
How can we work together?
Here's a list of the type of coaching I offer:
Non-fiction writing coaching: Are you eager to pick up your writing speed but don't have a clue where to begin? Are you stalled in a particular project or chronically unhappy with your writing process? Talk to me about your goals and challenges and I'll give you some tailored, just-for-you writing coaching about how to save time, stay focused, make the process far less painful and keep writer's block at bay.
Academic writing coaching: Many academics struggle with writing, whether for a dissertation, articles for peer-reviewed journals, grant proposals or books. You may lack confidence in your writing ability or you may struggle with finding the time to finish your projects. Sadly, most universities do very little to help support the writing process and, some even make it unnecessarily difficult. I provide a safe place allowing you to overcome your fears and I can give you the tools and knowledge that will help you develop a reliable writing habit.
Self-publishing coaching: Have you always aspired to write a book but been daunted by the publishing process? The bad news is that it's harder than ever to find a traditional publisher. But the good news is that self-publishing has now become a reasonable option. It not only gives you more control but it allows you to see your book in print faster. It also needn't cost you a lot of money and, best of all, you can keep most of the cover price (rather than a measly 10% or less royalty.)
Coaching the coaches: If you're a coach — it doesn't matter what type — you need to be able to communicate with your clients and potential clients. They expect articles, blog pages and sales pages, outlining how you can help them. If you don't like writing or haven't been trained how to do it, this job can be extraordinarily painful. Don't let your fear of writing cost you money by keeping you from your clients. Let me help you develop a reliable and pain-free writing habit.
Fiction writing coaching: I am NOT a fiction writer myself but my fiction-writing clients tell me that the techniques I teach work equally well for them. I am also a long-time committed reader of literary fiction (I read more than 52 books every year) and I have well-formed opinions about what works and what doesn't. Don't let your novel wither on your hard-drive. Instead of procrastinating, learn how my writing technique can help make you more productive.
How much do I charge?
I charge $250 for a one-time one-hour session but you can get a discount by booking one of my packages: 4 hour-long sessions for $599 or eight hour-long sessions for $999. But don't work with me without checking me out for free, first. I offer a free 15-minute consult for anyone who's considering coaching with me. If you'd like such a meeting please fill out this very brief questionnaire.
Testimonials:
Batten-Down-the-Hatches Writing Coaching
Are you really serious about picking up your writing speed? Do you need to become someone who "gets inspired" every day of the week? Do you want to find writing fun and life-affirming rather than painful and joy-sucking? In this gently structured series of four hour-long writing coaching sessions (once a week for a month on the phone or by Skype/FaceTime), I'll get you to talk me through your existing writing process. Then I'll:
tweak your mindmapping to make sure it's 100% effective
help you identify and hone your voice
work with you to ensure you're not editing while you write
address issues related to budgeting your writing time.
The four steps listed above are the most common challenges facing non-fiction writers. If, however, you want to cover other areas more important to you, I can easily adjust. You'll also receive one full month of unlimited email support. Cost: $599.
Email me at daphne at publicationcoach dot com to book any of these writing coaching sessions.