Unlock your full potential as a writer or editor
Are you struggling with procrastination around your  with writing or editing? If so, don't feel bad. You're not lazy. And you're not broken.
People procrastinate for one of two very good reasons – they're either afraid of writing/editing or they loathe the process so much, their bodies and minds just resist taking the next step.
Sure, you can tie yourself to a chair and force yourself to write. But this strategy is not only unpleasant and frustrating, it also doesn't lead to a polished piece of prose that works for you and your clients, bosses or readers.
Don't let writing or editing make your life miserable. Instead, let me help give you the tools for success.
I am now accepting clients for November 2023 and beyond.
What makes me such an expert on writing?
Over the last almost thirty years, I have helped hundreds of writers start and, more important, finish books, dissertations, theses, reports, websites, ad copy and blogs. While everyone's situation is unique, the problems usually fall within certain predictable themes.
People are overwhelmed, they try to do too much at once, they give their nasty "inner editor" way too much leeway and they end up feeling terrible about themselves. Sound familiar?
To solve this problem, I provide tools and techniques — tailored to your specific situation — to help make writing and editing a more reasonable and achievable task.
 I started my writing life working in the newspaper business when I was 15 and moved on to become a senior editor at a large metropolitan daily. While doing that stint I also edited and produced two best-selling books. From there, I became communications director of the publishing company, leaving shortly after my children were born. I started Gray-Grant Communications in 1995, doing a wide range of writing and editing for corporations.
Here's the part that might interest you: Although I was a natural editor, I suffered from years of distress about my own writing shortcomings — even while working at a daily newspaper. Once I left, I spent three years researching how to write faster and better. I now enjoy writing just as much as I like editing and I can teach you the same strategies I use. I'm also author of two popular books 8½ Steps to Writing Faster, Better and Your Happy First Draft.
How can we work together?
I have three different options:
Are you the type of person who LOVES editing but dislikes writing? Or the reverse?
If you love editing, I can probably tell you a couple of other things about yourself. You almost certainly edit while you write. You re-read your work constantly, always looking for the right word and the best possible sentence. You think that it's essential to make your first draft as "perfect" as possible. And you wish you were more creative.
Or if you love writing but hate editing, here's what I find: You'd rather work on your income taxes than edit. You don't care much about what other people think of your writing — your ideas are more important than the words you use to express them. You leave your work-in-progress in a drawer or a forgotten corner of your hard-drive, hoping that someone else will edit it.
If you want to write or edit faster, better — and make the whole process a lot more fun, too — I have a complete blueprint I'll walk you through. We'll work together to deploy this blueprint in your writing. And I'll work to keep you accountable throughout the process.
To learn more, click on the contact button here. This will automatically generate an email that will go directly to me, and I'll reply to you with all the details.
You're good at what you do. And you want to get better.
If you're an academic, you want to produce more papers per year — and you want to get them into higher tiered journals. If you're a business owner, you want to write a book — and you want it to be good enough to bring more customers to your company. If you're a corporate communicator, you want your boss to take you more seriously — and maybe even get the attention of the CEO, too.
Have you heard of the term "deliberate practice"? It's a way to improve anything you do by using purposeful and systematic practice — and getting feedback on it. Psychologist Anders Ericsson and his colleagues came up with the idea of deliberate practice during the 1990s, based on a study of musicians. The researchers saw that deliberate practice requires a considerable time investment, but it is more than just repeating what you are trying to master.
It requires taking specific steps — arising out of exactly out of your precise weaknesses right now. It's not the sort of thing you can do yourself because feedback is a core part of the exercise. If you're interested in this approach, I have an exclusive coaching program for writers who want to make huge improvements inside of a year.
To learn more, click on the contact button here. This will automatically generate an email that will go directly to me, and I'll reply to you with all the details.
Occasionally I open up a handful short-term coaching engagements for writers with any level of experience. This is an opportunity to work privately with me on a specific writing problem or goal without any kind of long-term coaching commitment.
Maybe you're trying to decide whether to self-publish or seek a traditional publisher. Perhaps you're trying to deal with a particularly challenging boss. Possibly you have a big report and not quite enough time to finish it.
Whatever your specific challenge or goal, we'll work together in a very focused way. I'll do a deep dive into your situation. I'll give you specific recommendations. And I'll help you put together a practical action plan for getting the outcome you want.
To learn more, click on the contact button here. This will automatically generate an email that will go directly to me, and I'll reply to you with all the details.
A huge sense of accomplishment
I've been struggling with writing for 18 years and with your help, I think I've finally found the method to make it less painful and maybe even enjoyable! Writing in the morning gives me a huge sense of accomplishment throughout the day. And I'm amazed at how easy it is to write 500 words when I've done the research and I have something to say.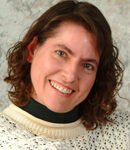 Rev. Suzanne Gorhau
Centerville, Iowa
Detailed but doable process
I found your phone consult informative and comprehensive enough to inspire me to begin what I now understand is a fairly detailed but doable process needed to get a book published.  

Keith Pattinson
Richmond, BC
A big relief
That was one great coaching session — thank you.  I feel much saner now, and ready to launch my own 52-week program. I also feel much better about the tech side of things, which is a big relief.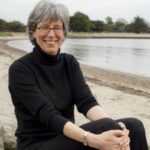 Liz Williams
Alameda, California
Highly recommended
I have recommended your one-on-one session to other writers. Even your list of questions helped me crystallize exactly what I wanted from the session. Any writer hoping to hone their craft could benefit from your counsel.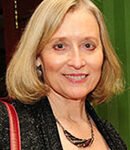 Mary Knickerbocker
Cedar Rapids, Iowa
Helpful and supportive
You have been kind and helpful and supportive. I wish there was another word for thank you. In this case repetition is correct: THANK YOU.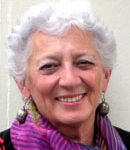 Isabella Bick
New York, New York
I didn't feel rushed
I really enjoyed our session yesterday. You explained everything very well and it didn't feel rushed. I liked your tips around finding those stories and anecdotes that make an article come to life. I also quite liked the Skype format. It's the first time I've used it for something like that and it was great.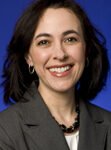 Patricia Murphy-Globe
Halifax, Nova Scotia
Email me to book any of these writing coaching sessions.
Appreciated your tips
I very much appreciated all your tips and thoughts. I especially welcomed the suggestion to check out companies that might want to partner on my book and your ideas regarding the expense of printing in color, the danger of warehousing books, and your thoughts on Amazon's publishing arm.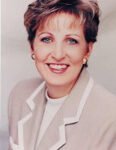 Christel Hall
PRowrite Public Relations
Minden, Nevada
Thank you for holding me accountable
I enrolled in faith because I truly knew you were the one to help me, but I had no idea what that was going to look like. Thank you for holding me accountable to be the person you saw me to be. What used to take me a gruelling four hours, I can now write in a pleasurable 40 minutes!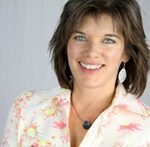 Debra Jones
Bozeman, Montana
Many good ideas
Thank you very much for coaching me last month. So many good ideas from many sources of inspiration! And I now have better tools and ideas for writing in general.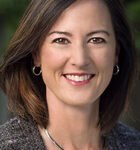 Ramona Swenson, PhD
Senior consultant/Aquatic ecologist
Sacramento, California
Very productive
You were very good about answering specific questions and providing me with materials to review, websites to view, and specific tools to use, such as the readability stats. I liked how you had a plan for each session — the time flew by. This coaching series was very productive for me.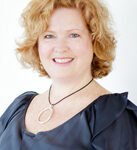 Camille Stell
Cary, North Carolina
Absolutely excellent
Normally, after going on a training course or attending a presentation, I would have a few comments about how it could have been improved. But in the case of these coaching calls, I'm afraid I have no constructive criticism to offer — I thought they were absolutely excellent.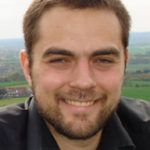 Joseph Kao
London, England
Coaching has been really useful
The "getting started" part of writing is still a challenge, in part because I've been juggling a lot of things, but your tips are helping, and the coaching has been really useful.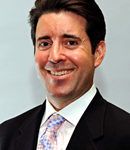 Jay Calleja
National Agricultural Aviation Association
Alexandria, Virginia
Email me to book any of these writing coaching sessions.
Helped me hone my writing
I was fortunate enough to be referred to Daphne by a colleague who understood both my needs and Daphne's strengths as a writing and editing coach. As a writer, I tend to overproduce material, and need help distilling and fine-tuning it. Daphne was extremely helpful in both areas. She provided me with lots of resources to help me hone my writing, and was extremely professional, flexible and easy to work with.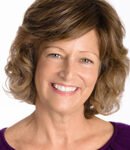 Jill Temkin, MA
Living Thin Within
Ukiah, California
Always practical 
I got a lot out of our sessions. Your advice is always practical and doable. I find that you make suggestions that feel encouraging and make me feel that it is possible for me to improve my academic writing, do more accessible writing, and publish in non-academic venues.
Tracy Isaacs
Department of Women's Studies/Philosophy
University of Western Ontario
London, Ontario
What a difference one month of coaching has made
Wow! I can't believe what a difference one month of coaching has made. I've written almost 10,000 words and I'm close to finishing my second chapter. Your systematic approaches, expertise, and compassion are helping me to reach my goal of writing my book. I just wish that I had followed up with you when I started reading your weekly column three years ago.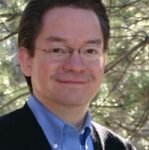 Rob Jackson
Colorado Springs, Colorado
Detailed feedback
I found it very stimulating to get your detailed feedback on my writing. That helped a lot to make your suggestions tangible. I'm now paying more attention to my words, to make them more direct and active.

Thomas Hackney
Vancouver, BC