Why you should lower your standards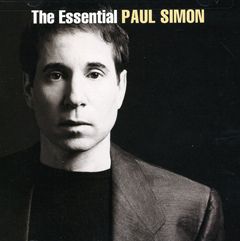 Reading time: About 1 minute
This is my weekly installment of "writing about writing," in which I scan the world to find websites, books and articles to help writers. Today I discuss a New York Times article by songwriter Darrell Brown…
I love the New York Times "Opinionator." A daily essay, online, on a wide variety of topics, the feature periodically examines the art of songwriting.
A recent column by songwriter Darrell Brown caught my eye, mainly because it included a clip of Paul Simon on the Dick Cavett show. Normally, I don't watch video on the Interet — it takes too long — but I broke my rule to view this one and I'm glad I did. In the clip, an impossibly young Simon is explaining his struggles with the song "Still Crazy After all These Years." I know the show must have been recorded before 1987, because that was the year in which "Still Crazy" was released.
I enjoyed Simon's ruminations about repetition and how it becomes boring for audiences. Even more, I appreciated songwriter Darrell Brown's reflections on how to deal with being stuck as a songwriter. His thoughts are useful to writers in general — not just songwriters…
The line that resonated the most for me was his quote from poet William Stafford: "When you get stuck, lower your standards." Brown argues, and I agree, that we usually get stuck because we're censoring ourselves.
Don't censor yourself when you could be writing…