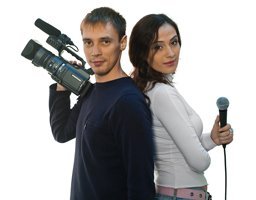 No one understands media training better than someone who's actually worked in the media.
Back in the days when a story in the newspaper was a really big deal, Daphne Gray-Grant spent five years directing a weekly newspaper. She then moved on to become a senior editor at the Vancouver Sun, a job she held for six years where she was the Chief Features Editor. From there, she was recruited by the parent company to become the organization's first-ever director of communications.
Her subsequent experience in dealing with all forms of media — print, radio, television and the Internet — has made her a formidable expert in media training and enables her to help others to become equally prepared.
Daphne can not only help you better understand how the media works,  she can also provide specific training based on your own current issues. Through practice interviews captured on video camera she will critique your performance, tell you where to look, how to speak and help calm your nerves.
If you want to be seen as a "media pro" give Daphne a call and learn what her training can do for you.