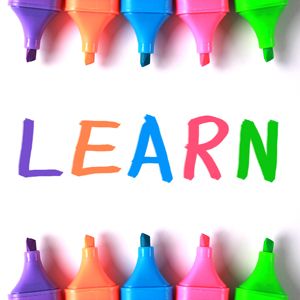 Can you improve your work with one-on-one writing coaching? Yes! Perhaps you have an imminent deadline and need some help picking up your writing speed. Or let's say your writing goals are super ambitious and you want a way of actually achieving them. Or maybe you have a challenging boss or client and require some tips on handling Mr. or Ms. Difficult when it comes to writing. I offer a variety of writing coaching packages that can meet your needs.
I am now booking for March and beyond. 
The Ready-to-Write Consult
Anxious to pick up your writing speed but don't have a clue where to begin? Stalled in a particular project or chronically unhappy with your writing process (or boss/client)? Talk to me about your goals and challenges and I'll give you some tailored, just-for-you writing coaching about how to save time, stay focused and keep writer's block at bay. Alternatively, I have acted as a book editor for a traditional publisher, produced two bestselling books for a newspaper company and self-published my own book, so I can also talk to you about book publishing. This one-hour phone or Skype consult is entirely one-on-one. Cost: $150.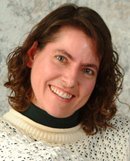 I've been struggling with writing for 18 years and with your help, I think I've finally found the method to make it less painful and maybe even enjoyable! Writing in the morning gives me a huge sense of accomplishment throughout the day. And I'm amazed at how easy it is to write 500 words when I've done the research and I have something to say.
Rev. Suzanne Gorhau,
Centerville, Iowa
That was one great coaching session -- thank you.  I feel much saner now, and ready to launch my own 52-week program. I also feel much better about the tech side of things, which is a big relief.
Liz Williams
Alameda, California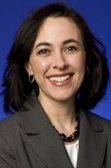 I really enjoyed our session yesterday. You explained everything very well and it didn't feel rushed.   I liked your tips around finding those stories and anecdotes that make an article come to life.  I also quite liked the Skype format. It's the first time I've used it for something like that and it was great.
Patricia Murphy-Globe
Halifax, Nova Scotia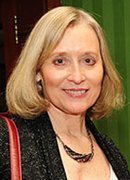 I have recommended your one-on-one session to other writers. Even your list of questions helped me crystallize exactly what I wanted from the session. Any writer hoping to hone their craft could benefit from your counsel.
Mary Knickerbocker
Cedar Rapids, Iowa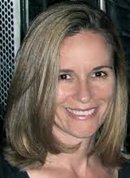 That was a really useful session. You were clear, concise and generous with your knowledge. Thanks!
Gerda McDonough
Los Angeles, CA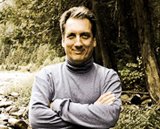 I was struggling with a fairly big project and needed some help. So I set up an appointment with Daphne. I'd never done this before and really had no idea what to expect. So we began talking and it rolled along. Very rich discussion. Later, when I had time to listen to the recording, I was really amazed. I'd hung up thinking, "Ok, that was good." But when I went back I had a completely different take on it. It was way better than "good." Chock full of good ideas and practical suggestions.
Richard Pelletier,
Website copywriter
Portland, Oregon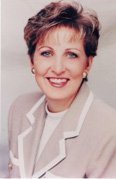 I very much appreciated all your tips and thoughts. I especially welcomed the suggestion to check out companies that might want to partner on my book and your ideas regarding the expense of printing in color, the danger of warehousing books, and your thoughts on Amazon's publishing arm.
Christel Hall
Minden, NV
Thanks Daphne! I'm not sure what I was expecting with today's session, but my eyes are opened to a number of changes I need to make. I felt the session was really worthwhile and an exercise that would benefit all writers to do on a regular basis.
Michelle Clements
Public Relations Manager
Portland Water District,
Portland, Oregon
Batten-Down-the-Hatches Writing Coaching
Are you really serious about picking up your writing speed? Do you need to become someone who "gets inspired" every day of the week? Do you want to find writing fun and life-affirming rather than painful and joy-sucking? In this gently structured series of four hour-long writing coaching sessions (once a week for a month on the phone or by Skype/FaceTime), I'll get you to talk me through your existing writing process. Then I'll:
tweak your mindmapping to make sure it's 100% effective
help you identify and hone your voice
work with you to ensure you're not editing while you write
address issues related to budgeting your writing time.
The four steps listed above are the most common challenges facing non-fiction writers. If, however, you want to cover other areas more important to you, I can easily adjust. You'll also receive one full month of unlimited email support. Cost: $599.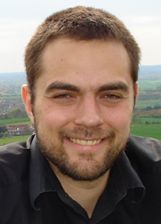 Normally, after going on a training course or attending a presentation, I would have a few comments about how it could have been improved. But in the case of these coaching calls, I'm afraid I have no constructive criticism to offer — I thought they were absolutely excellent.
Joeseph Kao
London, England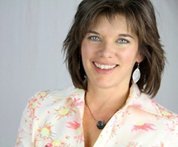 I enrolled in faith because I truly knew you were the one to help me, but I had no idea what that was going to look like. Thank you for holding me accountable to be the person you saw me to be. What used to take me a gruelling four hours, I can now write in a pleasurable 40 minutes!
Debra Jones
Bozeman, MT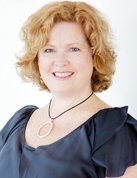 You were very good about answering specific questions and providing me with materials to review, websites to view, and specific tools to use such as the readability stats. I liked how you had a plan for each session -- the time flew by. This coaching series was very productive for me.
Camille Stell
Cary, North Carolina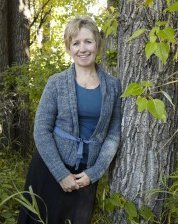 You have given me structure to get the writing done in manageable bits, encouragement that allows me to believe that I can actually do this and my time with you has been a whole lot of fun. I appreciate your willingness to share your experience with writing a book. And your generosity with resources, books and referrals has saved me so much time and likely a lot of misery!
Donna Powers
Calgary, Alberta
I was fortunate enough to be referred to Daphne by a colleague who understood both my needs, and Daphne's strengths as a writing and editing coach. As a writer, I tend to over produce material, and need help distilling fine tuning it. Daphne was extremely helpful in both areas. She provided me with lots of resources to help me hone my writing, and was extremely professional, flexible and easy to work with.
Jill Temkin, MA
Living Thin Within
Ukiah, CA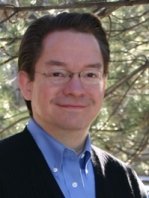 Wow! I can't believe what a difference one month of coaching has made. I've written almost 10,000 words and I'm close to finishing my second chapter. You systematic approaches, expertise, and compassion are helping me to reach my goal of writing my book. I just wish that I had followed up with you when I started reading your weekly column three years ago.
Rob Jackson,
Colorado Springs, CO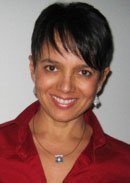 I got a lot out of our sessions. Your advice is always practical and do-able. I find that you make suggestions that feel encouraging and make me feel that it is possible for me to improve my academic writing, do more accessible writing, and publish in non-academic venues.
Tracy Isaacs
Department of Women's Studies/Philosophy
University of Western Ontario
London, Ontario
Your coaching was really helpful. I can see results in terms of output  and stress levels. I  actually look forward to writing now! Your book, newsletter, and blogs are great, but nothing beats being able to talk to you one-on-one. Now I feel I have real tools and information that I can use and share with my colleagues and staff.
Tina Chiu
New York, New York

I found it very stimulating to get your detailed feedback on my writing. That helped a lot to make your suggestions tangible. I'm now paying more attention to my words, to make them more direct and active.
Thomas Hackney,
Vancouver, B.C.
Email me at daphne at publicationcoach dot com to book any of these writing coaching sessions.