When trust fails, Copyscape works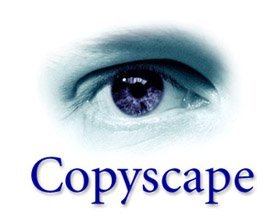 Word count: 298 words
Reading time: Just over 1 minute
Here is information on a software service for writers.
I volunteer for lots of writing across the Internet and I also allow you — or any other reader — to reprint any of my copy, without emailing me. But I insist on full credit for it.Here's the attribution I request:
Daphne Gray-Grant is a writing and editing coach and the author of the popular book 8½ Steps to Writing Faster, Better. She offers a brief and free weekly newsletter on her website. Subscribe by going to the Publication Coach 
So, how do I know that you're acceding to my request? Easy! I recognize that there are only a few bad apples out there so I have a lot of trust. And for those I don't trust, I have Copyscape. This slick little online application compares your own text to work that is already on the web. (The program doesn't look at common words and phrases because those are everywhere.)
There's no charge to join Copyscape. And you can check individual URLs for free. But if you don't want to check pages individually, you can consider a package called Copysentry. As the name suggests, it stands on guard for you all by itself. The service checks 10 pages per week at $4.95/month (extra pages @ 25 cents/month). And if you're a writer who wants to avoid the perils of plagiarism, you can also check your own copy for a 5 cent  fee for each comparison. (Note: you have to buy at least 100 comparisons at a time. That'll cost you a whole $5.)
For peace of mind, I think all of this is a bargain. And, no, I'm not an affiliate.
If you enjoyed this post you might also like:
How Backblaze stops me from awfulizing
Take this ShoveBox and use it!